I was cleaning out my photos folder and found these. Introducing Grace and Buddy:
Aimee's
(my sis) diva kitty, Grace, loves to lay in Aimee's lap on her back or side with her tummy exposed. Aimee's job is to give her a massage while Grace purr's contentedly. When she's really lovin life, she slobbers and flexes her paws.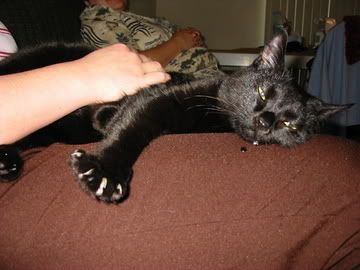 Buddy was born nearly hairless. Weird thing is, when he grew up he managed to accumulate a wealth of hair! His hair-tumble-weeds can be seen drifting across Aimee's apartment.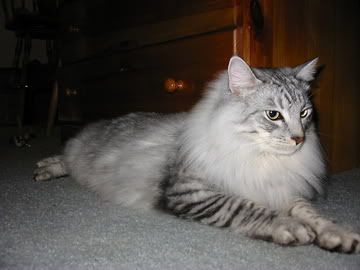 When Aimee, Grace and Buddy first moved to Oregon, Buddy was quite a bit larger than Grace. Since then they have both fluffed up, helping Grace to appear larger. Truth is, he's huge and she's tiny and no amount of hair will help Grace catch up with Buddy's huge size. In the beginning, they all lived in a fifth wheel at a vacation resort until Aimee got her finances in order. The cats loved to sit at the screen door and window, catching the foriegn sites and smells.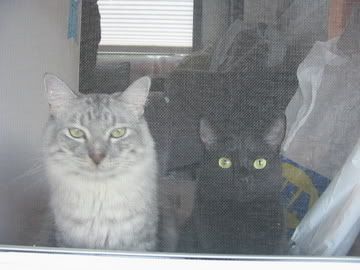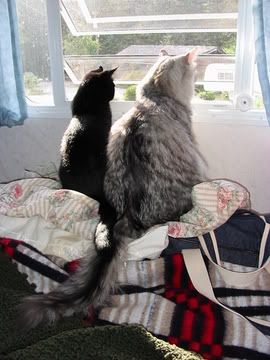 In the photo at the top of this post, you can really see how Buddy's mane has grown. He's a beautiful cat. While she may lack in a fluffy coat like her brother, Grace uses her panther-like-noodle body shape to streak past Buddy. Unfortunately for him, he's no match for her skillz.